20 Years of Energy Transition Investing
Big names and new investors entered the sustainable energy field recently, but few can match TEP's 20 years of sector experience.

2021 | Houston, TX | Transitional Energy | Active
Details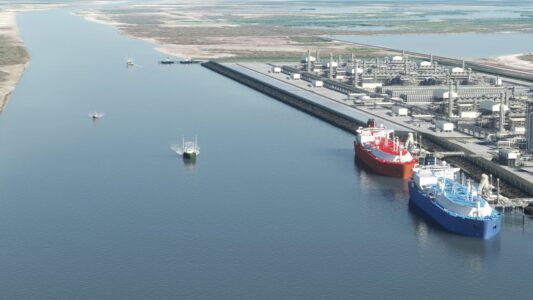 NextDecade is a clean energy company accelerating the path to a net-zero future. Leading innovation in greener LNG and carbon capture solutions, NextDecade is committed to providing the world access to cleaner energy. Through it's wholly-owned subsidiaries Rio Grande LNG and NEXT Carbon Solutions, NextDecade is developing a 27 mtpa LNG export facility in South Texas along with one of the largest carbon capture and storage projects in North America. It is also working with third-party customers around the world to deploy it's proprietary processes to lower the cost of carbon capture and storage and reduce CO2 emissions at their industrial-scale facilities.
Transition Equity Partners participated in NextDecade's Series C offering.